Elevate Your Online Presence and Dominate Search Results Through SEO
A website, if done correctly, can be a great asset to any business. A search engine-optimized website is the real secret! Many website designers overlook this critical web design feature because search engine optimization can be very tedious and is not "required" when designing websites. Unfortunately, many website owners are left wondering why no one finds their business on the internet.
At Eagle Web Designs, our SEO specialists and web designers work hand-in-hand. Our designers can create your website within the scope of SEO best practices so that our SEO specialists can easily implement optimizations to get your business to the top of organic search results!
What Is Search Engine Optimization?
Search Engine Optimization (SEO) is a type of digital marketing aimed at optimizing a website to improve its visibility on search engines such as Google or Yahoo. The goal of SEO is to rank high on the first search engine results page (SERP) for keywords that are the most relevant to your business. Unlike paid ads, search engine optimization focuses on organically improving your search rankings. With an SEO specialist, your website can achieve a strong online presence, attract high-quality traffic, and drive more conversions.
Our Myrtle Beach, SC-based SEO Services Include:
Keyword Research. Identify and target relevant keywords that consumers are actively searching for when looking for products and services your business provides.

Content Creation. Regularly develop high-quality, valuable content that matches user intent and utilizes important keywords.

On-page SEO. Optimize website elements such as meta tags, headings, content, and images for relevance and search engine friendliness.

Off-page SEO. Build a website's authority and credibility through external factors such as backlinks and social media.

Technical SEO. Improve technical aspects of a website such as site speed and mobile-friendliness.

Local SEO. For businesses with a physical location- review generation, optimize the website for local searches, and ensure consistent NAP information across the internet.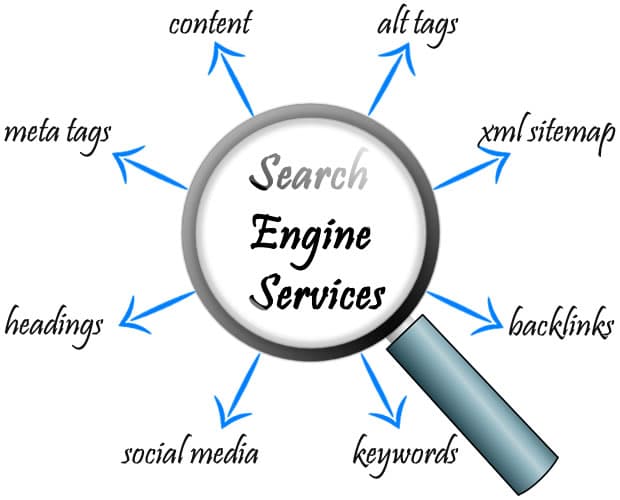 The TRUTH About Search Engines
"Guaranteed #1 Ranking!" – It's a LIE!
Let's straighten out that myth right away. There are no guarantees in search engine marketing and website optimization. If anyone tells you differently, you should check quickly to make sure they don't have their hand in your wallet.
When you work with a search engine marketing firm to promote your website, they cannot guarantee where your listing will appear. They can recommend changes to your site that will increase the likelihood of your ranking higher, but that is a long way from a guarantee.
If you don't control the medium, you can't guarantee the result. Since search engine consultants don't control the search engines, there is no way they can guarantee your position. Anyone who guarantees high rankings is a fraud because no one can guarantee Google or Yahoo will do anything, and the rules change constantly. (They will guarantee some keyword like your company name, but not a competitive word that would do you any good).
Certainly there are sponsor ads that will appear at the top of the search engine pages, but these are paid advertising spots. These were not indexed nor found by the search engines due to website optimization.
There is no 100% guarantee that your website will end up ranking #1 on any search engine.
However, through years of experience and experimenting, we feel we are armed with the best Search Engine Optimization knowledge available. Again, we don't guarantee a #1 position, but we will do everything we can to get your website ranked at the top of the search engines for keywords that matter.
Contact Eagle Web at (843) 215-9737 today for a quote on our SEO services!
Contact Us Today
We are ready to start your project! Give us a call or drop us a line.
671 Jamestown Drive, Suite 202-D
Murrells Inlet, SC 29576
Monday – Friday : 9am – 5pm