Connect to Your Customers with Proven Email Marketing
Newsletters / Email Marketing Campaigns are expected from many businesses. Eagle Web offers fantastic Email Marketing / Newsletter Services. We can build and maintain your mailing lists, and send out your newsletters as needed.
Email Marketing / Newsletter Services
If you are not sending out newsletters to your present customer base, you are missing an entire stream of potential revenue. In order to keep your cutomers, you need to keep in contact with them. Newsletters are the easiest way. You should also have a newsletter sign-up form on your website allowing visitors (potential customers) the availability of your newsletters.
What is the benefit of sending Newsletters?
For decades, email marketing campaigns by way of the newsletter has been a powerful marketing tool for all types of businesses. Offering newsletter sign-ups is a great way to capture a customers (or potential customers) email address and contact information. You want this to keep your customers interacting with your company. This gives the customer the feeling that you have a personal relationship with them, which gives you a better chance of retaining them as customers.
How often you should send newsletters depends greatly on the type of business you have. You should most definitely run an email marketing campaign on all holidays, special occasions, and when you have a new product to offer.
What can Eagle Web Email Marketing / Newsletter Services do for you?
Setup your newsletter account with programs such as MailChimp or Constant Contact.
Design a graphic layout for your newsletters.
Setup your mailing lists (as many as you need).
Monitor and maintain your mailing lists.
Setup your email marketing campaigns.
Develop your newsletter graphics per newsletter (if not using the same graphic layout each time).
Write, test, and send out your newsletters as often as needed.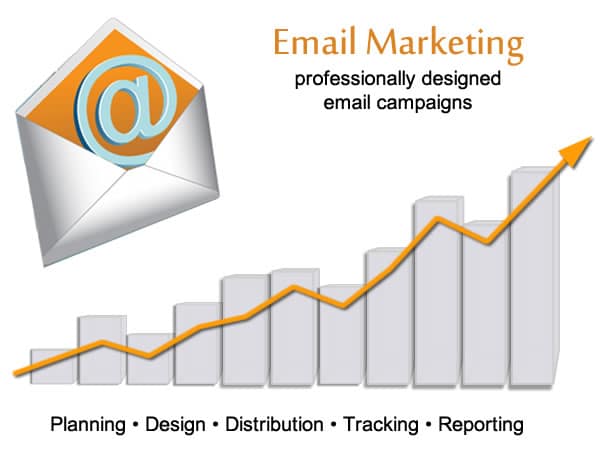 Eagle Web can run your newsletter marketing campaign from start to finish. What are you waiting for?!
Contact Us Today
We are ready to start your project! Give us a call or drop us a line.
671 Jamestown Drive, Suite 202-D
Murrells Inlet, SC 29576
Monday – Friday : 9am – 5pm