Since last week, we have looked far and wide to find examples of businesses making fast change to adapt to the worldwide coronavirus situation. Let's start with an example right here, close to home.
One of our customers, Port City Collision, quickly added new services to help its customers. Virtual estimates are now available online. Curbside pickup keeps customers and staff a safe distance apart. The company will even come to your home to pick up and deliver your vehicle.
They publicized these services with their announcement (above) on television as well as on their website.
It was an instant hit.
"Several of our customers have already said they'd prefer us to come pick it up," said Bryan Harrell, the owner of the collision repair service. "We drive out, disinfect the vehicle, pick it up, bring it here and repair it. Then we take it back to them, and disinfect it again."
I asked him how he came up with the idea. 
"I was really following the lead of the restaurant industry," he said, "and doing what the CDC guidelines indicate."
Across the country, and around the world, we find …
We mentioned video conferencing as a tactic in last week's newsletter. Zoom is emerging as a leader in what was already a crowded space, with Skype, Team, Hangouts, Chat and many others offering the same service. Why?
It was already free for video conferences up to 40 minutes and 100 users. Now they have removed the 40-minute limit for K-12, who need it now more than ever. Also:It's easy to use.It has a cool name.  Zoom's stock price has doubled during the last month, even as the market has plunged. They're using a tactic that some businesses can afford to replicate: If you can afford it, don't worry about profits right now. Grow your market share. When the market comes back, profits will be higher.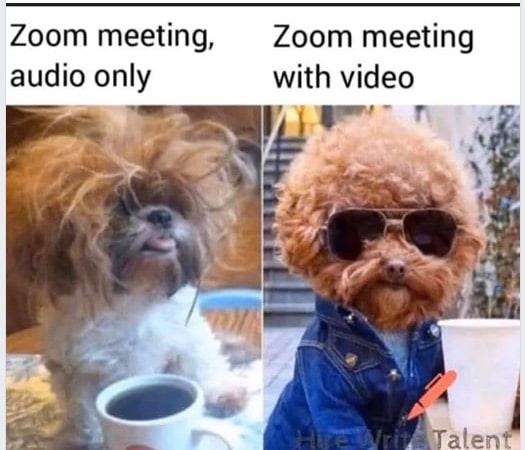 A writer for The Apopka Voice in Florida looked at large companies worldwide:
French luxury giant LVMH shifting from perfume production to hand sanitizer
Tito's Vodka, Anheuser Busch, Dogfish Head, and other beverage businesses doing the same thing, using their brewing equipment. 
Ford is retooling its automating infrastructure to produce ventilators and medical face shields.
Hanes is shifting its textile plants from underwear to making 1.5 million masks/week.
Lyft is using its massive fleet of ride-share vehicles to deliver medical supplies.
They found these examples of small businesses pivoting:
A swimwear startup, Summersalt, is using its customer-service channels to provide emotional support.
A Seattle bakery called Piroshky Piroshky launched a local restaurant delivery platform called Catch22Delivery.
Hedley and Bennett, which normally makes premium chef aprons, started stitching fabric face masks.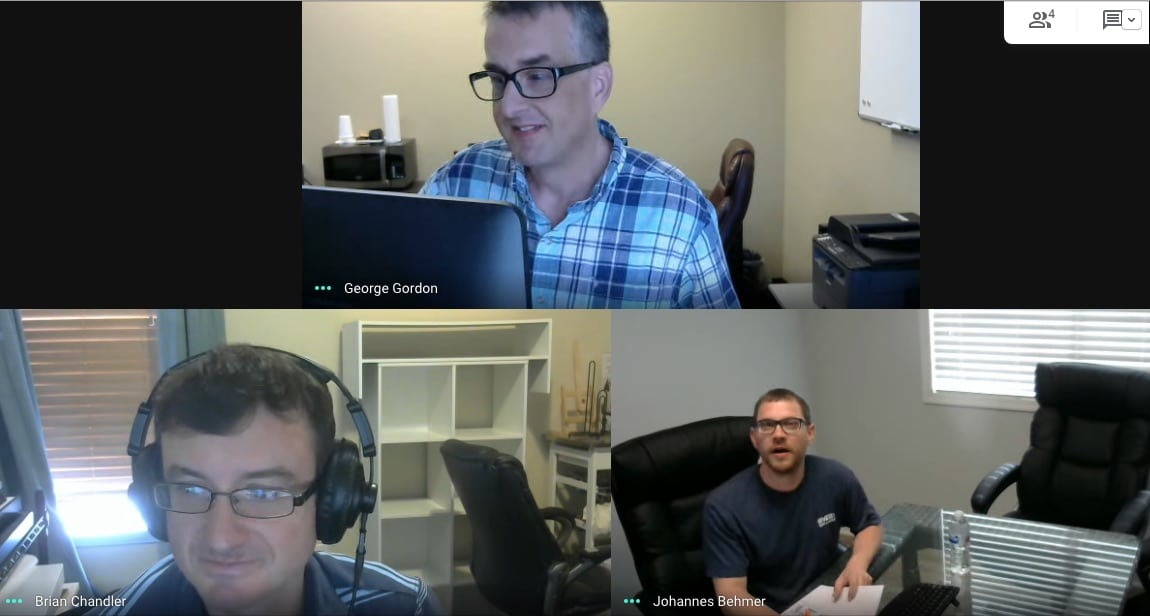 Here are my thoughts on pivoting to meet these new market conditions and finding the opportunities
If you run a business, break it into as many parts as possible. Write them down. You probably have 4-12 different businesses. 
Decide which ones have no hope in the near term and which ones you can push. Obviously, anything that is online or could be online has an advantage. Delivery is also big right now. Abandon the duds. Double the others.
Find ways to reach your customers. Individualized email, E-blasts, and phone are the 3 leaders. Video chats are great once you have made contact. Old school TV and radio still work. And don't forget snail mail! We do a lot of it.
Do something else with the resources you have. If that isn't possible,
Shift gears now and do something completely unrelated. 
The truth is, some businesses are not coming back. In the natural course of things, some businesses go away. But that's because something else is taking their place. Landlines and phone booths have disappeared, for example. If your company made phone booths, you haven't worked in that industry in a long time! Mobile phones have taken their place. The shift takes place organically. You don't notice it.
The coronavirus pandemic is change on steroids. That doesn't make it bad, from a business standpoint. It just means you have to adjust way more quickly. The trend toward working from home was already happening, with some ebbs and flows. In the first wave two decades ago, it was called "cocooning." 
The trend away from retail was already happening. Malls have been suffering since before the turn of the century. Specialty shops have known for years that they have to have an online component. Their online-only competitors have lower prices. Customers browse in the store and then go order cheaper online.
This situation just accelerates these trends. If what you're doing is disappearing and not coming back, get out now. There are new jobs and business opportunities appearing.
Here is an extreme example of my thinking: After Hurricane Florence two years ago, there were plenty of guys with pickup trucks and chainsaws, rakes and shovels going around clearing trees and limbs for people, making cash. If my truck hadn't just been totaled, I would have done the same thing. 
I work a perfectly fine desk job, running a web company (That's not going away just yet, although it is always changing.) But I've done manual labor, and I don't mind it. Cutting and clearing limbs is a huge departure from selling websites and digital marketing. And yet I thought about it, because we couldn't work for a few days. That's the way you have to think. What do people need and how can we start doing it now? What have you done in the past that you could do again, or something similar? Work for yourself or for companies that are finding these opportunities. There are always people to serve and work to do if you look for it.
– Michael Byrd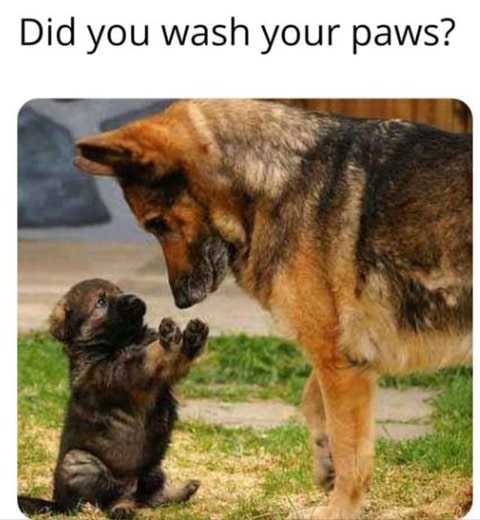 "You must be shapeless, formless, like water. When you pour water in a cup, it becomes the cup. When you pour water in a bottle, it becomes the bottle. When you pour water in a teapot, it becomes the teapot. Water can drip and it can crash. Become like water, my friend."
– Bruce Lee
Updated: 11/22/2023